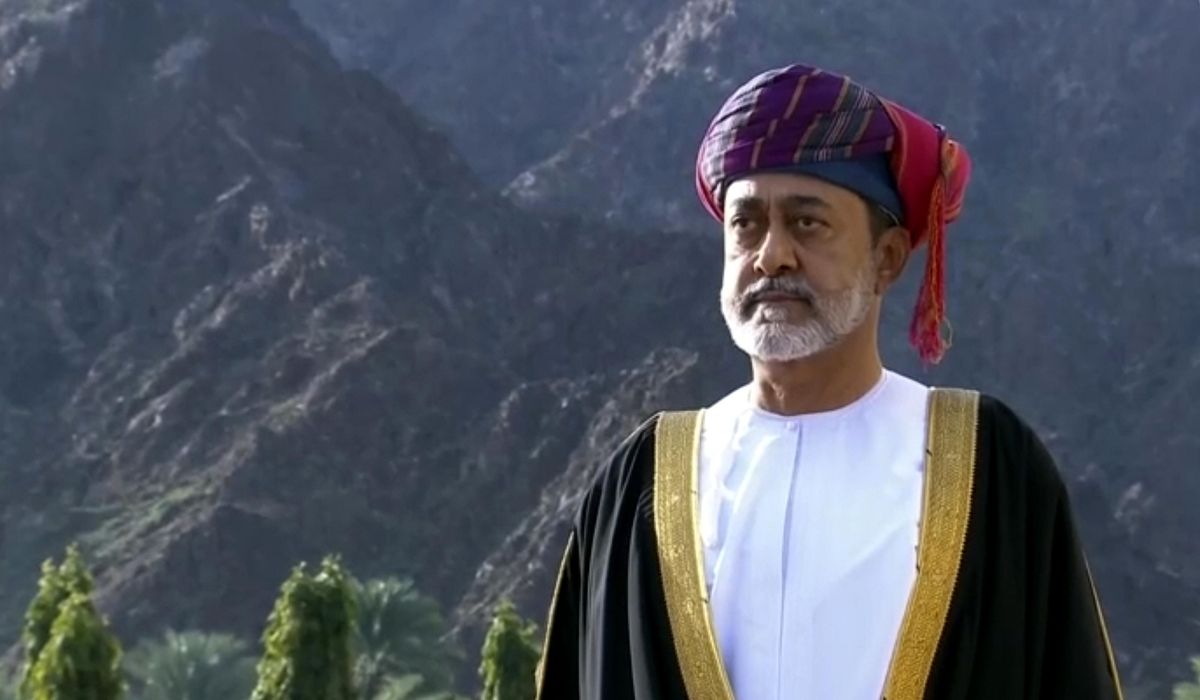 A holiday in the Middle East? Absolutely yes.
OPINION:
When many Americans hear a generic reference to the "Middle East," their immediate impression may be of war and/or difficult circumstances. The last two American generations have heard endless tragic stories of American hostages, "death to America" chants of Iran, the war in Iraq, and endless conflict between Israelis and Palestinians. The impression of unrest in the region is profound.
A word that probably doesn't immediately come to Americans' minds when referring to the Middle East region? Holidays.
It should, however. When looking for great getaway spots, special consideration should be given to Oman.
Located on the Arabian Sea, Arabian Sea, Persian Gulf and Strait of Hormuz, Oman has a coastline that stretches nearly 1900 miles. It has pristine beaches and coastline in a wide variety of settings. If a beach resort is your speed, you have several choices ranging from five-star luxury to more affordable accommodations. Expect modern, clean, and comfortable rooms. Most importantly, expect friendly, courteous and professional service everywhere.
Omani culture is friendly. Whether you visit the big city of Muscat or a small historic village, you will find that the locals are extremely courteous. A fitting analogy might be the state of Maine in the United States. While large US metropolitan areas like New York can be intimidating and people are taught not to look each other in the eye, in Maine the culture is extremely lovable. Even toll attendants in Maine act like they've known you forever. So it's in Oman. The kind approach is natural and comfortable.
An essential part of any vacation is food. If you are a seafood or meat lover, you will be very happy in Oman. The nation has a rich fishing history, so fresh fish and lobster are plentiful. If you want to try traditional dishes, you can find places to sit on the floor and order a large communal plate of seasoned basmati rice with lamb or beef, topped with spiced yogurt and tomato sauce. If you need a taste of home, Western cuisine is readily available, ranging from premium steaks to local burger joints. Platters of rice and spiced meats are available in almost every restaurant.
If you're a scuba diver, many would say there's no better place on earth for avid divers in search of exceptional marine life. Muscat is not only the capital of Oman, it offers several dive sites within a reasonable commute, some with private islands and truly unique dive experiences. There are tour operators offering 3-4 day extravaganzas that visit much of Oman and the best dive sites.
If exploring historical sites is your passion, a visit outside of Muscat is almost like stepping back in time. Remains of a distant era are visible almost everywhere. You can visit mountainside villages that are hundreds of years old. You can find mud houses built on the mountainside. Forts, castles and important historic structures also dot the countryside.
The Hajar Mountains are a beautiful and spectacular place to explore. They start just outside Muscat and continue to neighboring countries. They are tall, majestic and a reminder of how tough mother nature can be. Peaks over 9,800 feet and plummeting valleys offer impressive views.
Oman has no shortage of true five-star luxury resorts. Among the best is Alila Resort. Located away from all the hustle and bustle, nearly a mile and a quarter above sea level, it offers the most relaxing luxury experience with just a hint of adventure. At this elevation, every room has stunning views, and the infinity pool feels as if the edge is falling seemingly forever. Mountain climbs, spa days and unspoilt stargazing are all part of the experience.
While ancient history is the highlight of any trip around Oman, Muscat also offers extraordinary modern facilities. The Grand Mosque, completed in 2001, is made of over 300,000 tons of Indian sandstone and its architecture is impressive. It has an information center and all tourists are welcome to visit the center to ask any questions they may have about the mosque or the religion.
The Royal Opera House is a world-class performance venue which opened in 2011. In addition to performance venues, the complex includes formal landscaped gardens, a cultural market with retail outlets, luxury restaurants and a art center for musical, theatrical and lyrical productions. . It makes a huge statement about modern culture in this ancient historic country.
When it's time to pick up a few gifts for friends and family back home, the Mutrah Souk on Muscat's Corniche is an authentic old-world bazaar where tourists and locals alike can haggle over a variety of items, including including handmade scarves, rugs and historical souvenirs.
Oman has a low crime rate and is generally considered safe for business, tourists, families, and even women traveling alone.
The best time to visit Oman is between October and March. The winter months are when the weather is pleasant, relatively cool, and essentially perfect. April and May are considered shoulder season as the temperatures start to warm up, but the holidays are still pleasant.
Visit Oman. It will change your point of view.
Tim Constantine is a columnist for the Washington Times.