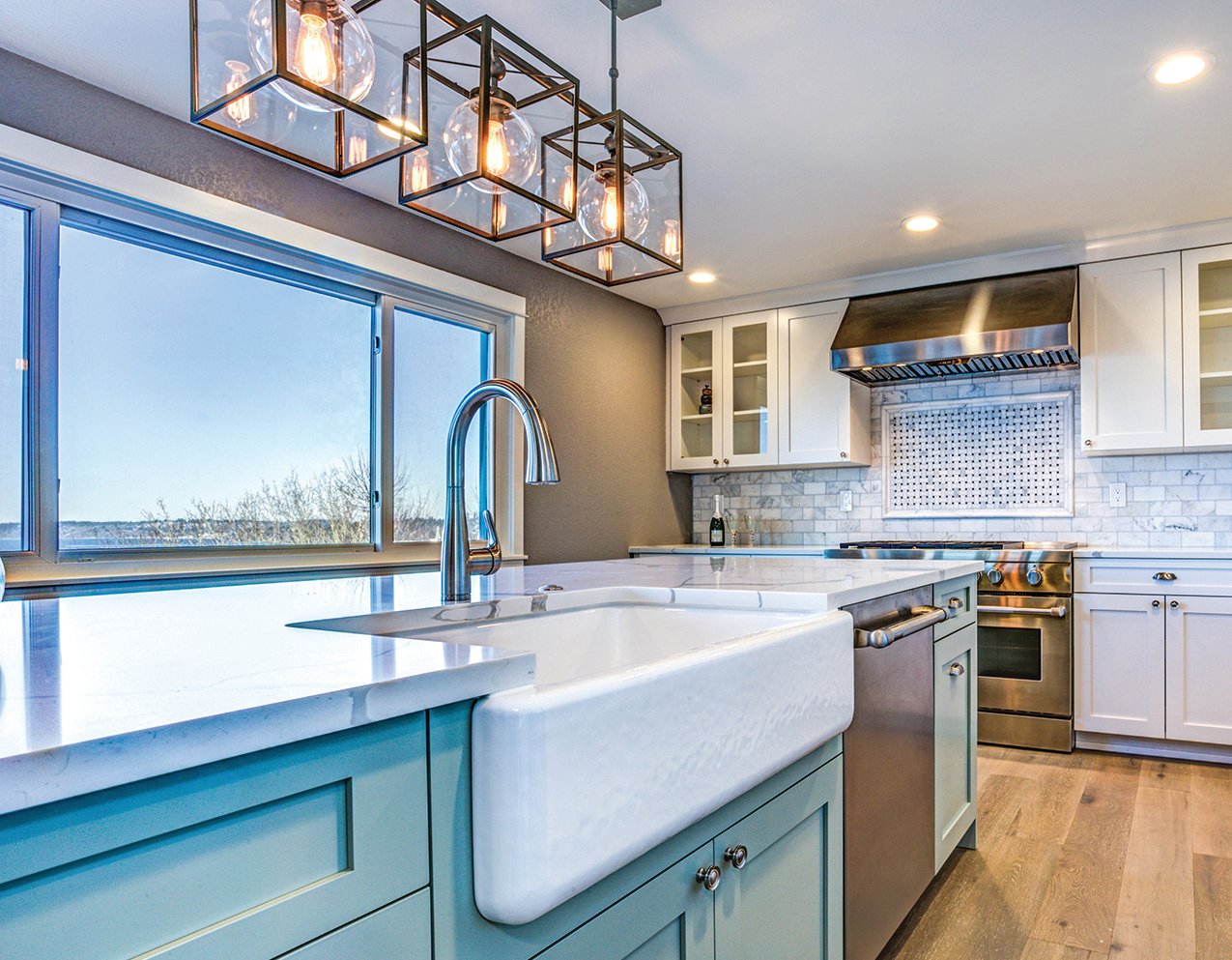 County to hold public hearing on short-term rental
By Pat Grubb
The Whatcom County Board will hold an advisory public hearing at 6 p.m. May 10 to seek public comment on proposed Title 20 zoning changes to regulate short-term vacation rentals (STRs). The purpose of the advisory hearing is to assess the public interest in whether such regulations are needed or supported by the public.
Council first addressed the issue of STRs in 2014 after receiving complaints from neighbors adjoining STRs. Under Whatcom County code, vacation rentals are permitted wherever single family dwellings are permitted. Council has discussed the issue in committees 12 times so far, from September 16, 2014 to March 8, 2022. Staff provided a range of regulatory regimes ranging from outright licensing as single-family homes, licensed with performance standards, allowed in specified places, allowed with registration by prohibition.
At more recent meetings of the Board's Planning and Development Committee, interest was expressed in the STR registration process. Staff offered a solution in the form of a software vendor, Granicus, which offers host compliance. The software automatically monitors over 60 STR websites and provides information on address, compliance monitoring, authorization and registration. It also provides a 24/7 hotline with a dedicated phone number for neighbors to easily report, prove, and resolve non-emergency STR issues. It also allows hosts to declare and submit taxes.
In August 2021, Granicus provided the county with data regarding the number of vacancies/STRs in the county listed online. The company found 1,656 unique rental units with an average nightly rental rate of $207. The fee to provide all services (address identification, compliance monitoring, authorization and registration, 24/7 hotline, tax collection and rental activity monitoring) would cost $73 $.75 per STR or $122,1430 per year. The provider recommended that the county set the annual registration fee at twice the average rate per night or a total of $662,400 if all known STRs were registered and paid for. The town of Bellingham uses the Granicus system and has expressed a high degree of satisfaction, according to staff.
In order to maintain consistency between zoning (Title 20) and the Shoreline Management Program (RMP), changes have also been proposed to Title 23. These changes would:
Include vacation rental accommodation and bed and breakfasts as part of single family residential use (rather than commercial use) for purposes of determining permitted uses in various waterfront designations;
Remove bed and breakfast as a conditional use in the Urban Conservancy and Conservancy shoreline designations;
Amend several definitions and add a definition of "vacation rental accommodation".
Both sets of proposed amendments were reviewed by the County Planning Commission, which recommended their approval. In 2016, the board held a hearing on the SMP Amendments and passed Resolution 2016-039, forwarding the SMP Amendments to the Department of Ecology (DOE) for review (which approved them). However, the council has yet to pass an ordinance regarding them, nor have they held a hearing or passed the Title 20 (zoning) amendments.
Since the beginning of this process, several elections have taken place and the council is made up of different members than in 2014. To help them in their decision-making, the current council wishes to hear from the public in order to assess whether such regulations are required. To that end, the council will hold an advisory public hearing on May 10, 2022. Please visit bit.ly/38pq2tr to see how to participate and voice your opinion. For more information, visit bit.ly/3LpFu7w.