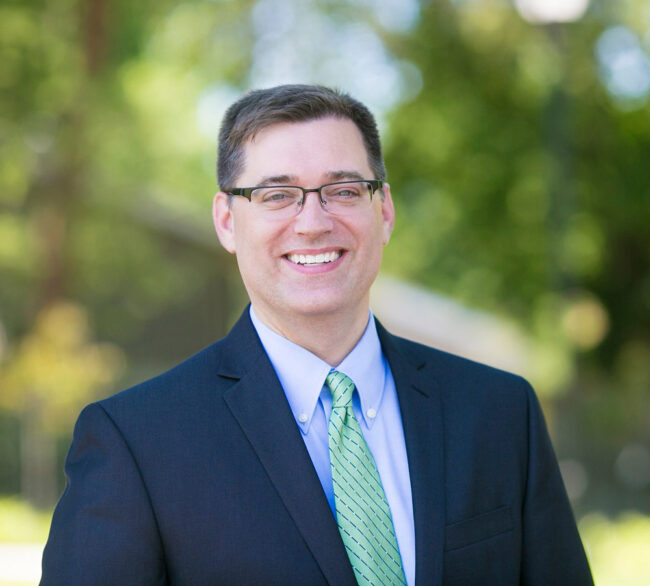 DeKalb County Commissioner Patrick, St. Vincent de Paul launches Motel-to-Home program – On Common Ground News
DECATUR, GA— DeKalb County Commissioner Robert Patrick has partnered with St. Vincent de Paul Georgia to help DeKalb families living in extended-stay motels move into permanent housing through the State's Motel-to-Home program. organization.
To disrupt the trap of extended stays in motels, the Motel-to-Home program helps families with the initial costs needed to move and matches families with a dedicated social worker who provides information and resources to promote economic mobility. and a path to autonomy.
Many working-class families who find themselves on the brink of homelessness are moving for extended stays as temporary housing solutions. Unfortunately, many often find themselves trapped in a situation that makes it very difficult to transition into more permanent and stable housing. Saving money for upfront rental costs such as deposits, application fees, first month's rent, eviction debt, or credit repair becomes impossible.
The Motel-to-Home program was created in response to a groundbreaking 2019 study, When Extended Stay Becomes Home, conducted by LiveNorcross, a housing task force at Commissioner Patrick's former employer. The study found that income was not the issue of motel residents' housing problems – many had full-time jobs and paid motels at the same, if not more, than the cost of rent . Their problems stemmed from low to moderate financial barriers that acted as roadblocks to accessing permanent housing.
Commissioner Patrick understands that housing is a complex issue with many layers affecting different segments of the population in various ways.
"Families, especially those with children, need stability," Patrick said. "If the only barriers that prevent those who live in motels from finding permanent housing are low to moderate financial barriers, let's help these families improve their situation not only physically, but also mentally and emotionally." »
The partnership is already working. With funds allocated by Patrick, St. Vincent placed a single mother of three in a permanent home who had been living in extended stay for more than a year.
After a pilot year in Norcross, St. Vincent de Paul's Motel-to-Home program is launching its first interventions in DeKalb County this year, with support from Patrick's office.
"Extended-stay motels aren't stable housing, yet tens of thousands of metro Atlantans call them home," said Patrick McNulty, CEO of St. Vincent de Paul. Motel-to-Home gives residents a chance to stabilize their finances, maintain their children's uninterrupted schooling, and provide sustainable housing for working families "We are excited to launch this program in DeKalb County, where we work for over a hundred years to support low-income families with basic services.
To learn more about the Motel-to-Home program, visit www.svdpgeorgia.org/what-we-do/housing/motel-to-home/ or email


Post views:
30