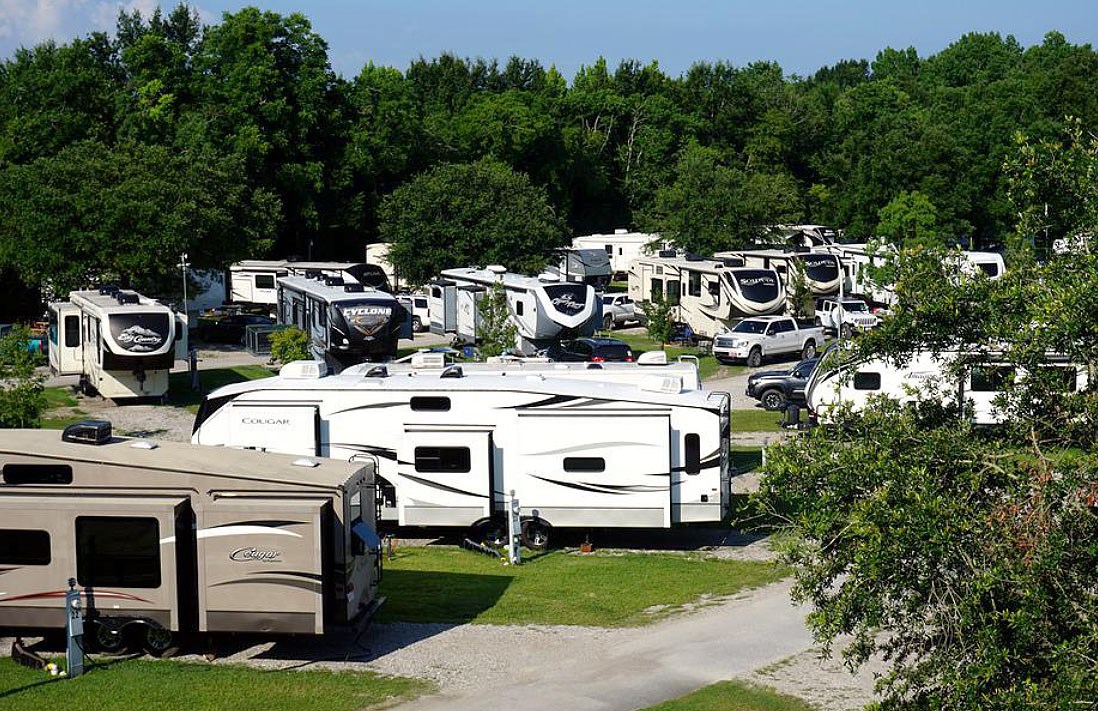 Important Tips for RV Owners Traveling to British Columbia Campgrounds
Some very helpful tips, including how not to blow your RV's air conditioning at campsites
Editor's Note: Here is a column with helpful information for RV owners by Delta Optimist Editor Pierre Pelletier that originally appeared in the Prince George Citizen last summer. Prior to joining the Optimist last year, Pierre, his wife Kerry and their 12-year-old Labrador Kodi lived and traveled across North America in their 32-foot fifth wheel – mostly living off the grid thanks to solar energy.
In this column, we'll talk about camping in a campground, which offers both partially hooked up (usually water and electric) and fully hooked up (water, electric and sewer).
So when you call a campground to reserve your first site, ask for the full hookup – much easier for your first foray. If you book by phone, ask for email confirmation of date, full connection and price.
You'd be surprised how often we would check into a campground only to find that the price had changed or they didn't have our "verbal" reservation. If they refuse to send you the confirmation email – big red flag – book somewhere else.
If you're comfortable reversing, you can save a few bucks and book a drop-off. (If you're not comfortable backing your RV up, drive to an empty parking lot and practice, practice, practice.)
Otherwise, get parked – you drive in when you arrive and drive straight out of your campsite when you leave. Unfortunately, most campgrounds have limited access, so the sooner you learn to back up, the better.
You'll also quickly learn that not all campgrounds are the same – or make sense.
For example the services offered. The vast majority of RVs have utilities (power, water, and sewer) in the back of the RV on the driver's side.
So you would think that all the services for your campsite would logically be at the rear of your campsite on the driver's side.
On the contrary, my friend.
In Yorktown, SK, the water tap was located at the front of the campground, so far that our 25 foot long water hose was not long enough to reach. (We ended up having to buy a 50 footer. We also have an eight footer – very handy when the campsite tap is close to your RV's water intake hole.)
In New Brunswick, just outside of Sussex, all of our campground hookups were on the passenger side. We had to run all the lines (water, sewer and electric) under our fifth wheel just to reach the services. (This is where we had to buy an extension to our sewer pipe to reach the sewer hole.)
Let's look at a few items that are very inexpensive but extremely important for a smooth VR experience.
The first thing I would suggest buying is a water filter that attaches to your water hose – individually they cost around $35 and last three months.
Do not assume that the water at the campsite is drinking water. Also get a water pressure regulator that controls the flow of water that comes out of the faucet and into your RV's lines.
We have heard horror stories of campgrounds having too much pressure in their water lines and the water pressure damaging the RV's water lines.
This little device is attached to the faucet and is reasonably priced at around $20.
Helpful Hint: Buy what is called a water bandit. Sometimes the camping faucet/tap threads are worn (stripped) and you can't attach your hose.
The Water Bandit wraps tightly around any faucet like a sock allowing you to connect any faucet to your water hose. Costs around $10.
Another item we found invaluable – and my personal favorite – is a voltage tester.
Never assume you always have 120 volts ripping through your wall outlets.
When everyone at the campsite has their air conditioner running, you'd be shocked to know that often you only have 106 or less.
Older campgrounds that have not upgraded their electrical systems are also dangerous. We always check our voltmeter before turning on any appliance that consumes a fair amount of power, like the microwave or air conditioner.
A simple $30 voltmeter that plugs into your RV's wall outlet can save you thousands on repairs.
Finally, for your sewer needs, purchase a clear end cap that attaches to your sewer pipe and sticks into the sewer hole.
Much easier to gauge if your black and gray tanks are empty if you can see the water running into the hole, then have to guess because your end nozzle isn't transparent.
Now that you've added some common sense, it's time to hit the road.