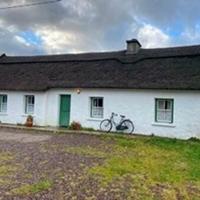 Irish vacation turns into COVID nightmare for Saunders County couple | Nebraska News
The couple left for Ireland on November 4, after providing their airline with the necessary proof they were vaccinated. Everything seemed to be going well as they hiked the Wicklow Mountains and passed through Waterford, County Cork and County Kerry.
But after five days, Craig caught a cold after visiting Blarney Castle, which they say is the kind of "touristy thing" they normally avoid. Then, four days later, Kristen fell ill with a cold and a sinus headache.
The couple didn't think too much about it. Their daughter and husband both had colds in Nebraska before they left, and their symptoms didn't last long. They continued to hike and tour and didn't feel particularly tired or exhausted, even though a spicy Indian restaurant dish seemed bland.
Ireland required masks indoors and proof of vaccination was required before entering a pub, restaurant or guesthouse. Things looked sure.
Three days before their return, the Gottschalks passed rapid COVID-19 tests, as required before boarding a flight to the United States. The results have been positive.
Not believing the results of the self-administered tests, they took a second test at Dublin Airport. Positive again.
In Ireland, the quarantine time required after a positive test is five days, Kristen said, but boarding a United Airlines flight to America required a 10-day wait and a doctor's statement saying that they had "recovered" from the virus.