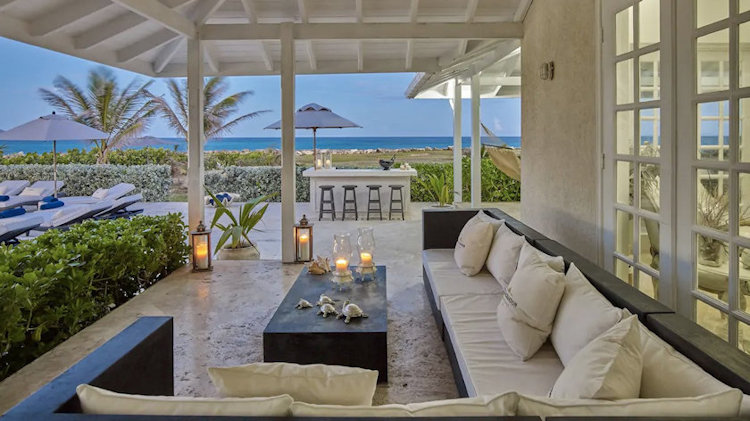 Larimar emerges as Barbados' crown jewel vacation rental property
In a luxury vacation market plagued with renting cheap construction properties for colossal markups, it is indeed rare to find a craftsman home that offers high-end luxury at an accessible rate.
Step into luxury villa Larimar Belair, which in recent years has become the luxury property of Barbados' crown jewel. The villa – which sits on one acre of land – boasts 8,500 square feet of living space: 6 bedrooms, 6 bathrooms, a powder room, a home fitness studio, a swimming pool and a stunning views of the more natural south east coast of Barbados.
No wonder the Villa has one of the highest occupancy rates on the island. Her gracious host, Ann, is very active in ensuring that guests have the most enjoyable, comfortable and convenient stay. From communicating with guests from the moment they book a reservation through the entire stay, Ann cultivates a warm and relaxed experience that is simply unmatched on the Airbnb circuit. And the reviews on Airbnb bear witness to this.
For example, one Airbnb reviewer said the following: "What an amazing place to make memories with friends and family. Absolutely stunning ocean views from almost every room in the villa. Waking up to the breeze of the ocean coming from your bedroom window is the perfect way to start the day We had the best time and highly recommend staying here Clean, well maintained and run, Ann is definitely a great host with her gracious spirit !"
Essentially, Larimar is one of the few vacation rental properties that outshines the marketing and branding behind it. For clients tired of arriving at luxury properties that don't live up to their expectations, this one will reignite your enthusiasm for getaways and might even lead you to chat with Ann and her husband Colin about developing your own property. rental on the island.
To learn more about Larimar, visit their Airbnb availability and reviews or contact owner Anne directly on +1 246 235 5638.