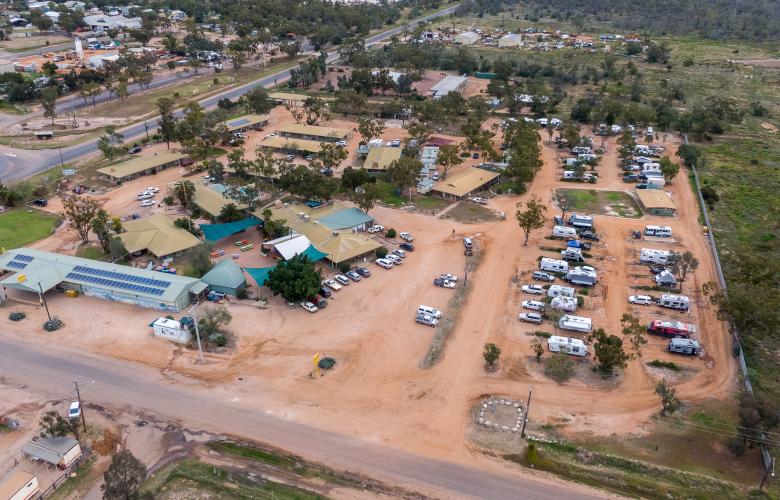 Lightning Ridge Hotel Motel & Outback Resort for Sale – HTL Property
HTL Property is delighted to offer the exclusive freehold passive interest in the Lightning Ridge Hotel Motel & Outback Resort.
The large format and diverse asset includes; 50 attached motel rooms, 10 cabins, 49 trailer sites, swimming pool, amenities and a large independent bottle store. The hotel also enjoys the luxury of being the only liquor-licensed pub and hotel in Lightning Ridge; as well as the only hotel gaming offer in town.
"The value of the asset is supported by very attractive passive rental income of approximately $750,000 per year, with a secure and stable tenant who has operated the asset for over 20 years," the principal agent offered for the sale, Xavier Plunkett of HTL Property.
"In addition, the 14 high-value poker machine rights, the huge land ownership of 40,000* square meters and the significant underlying value of the improvements further underpin the value on a gross asset basis," said added Plunkett.
"The hotel's business profile has benefited from the huge increase in domestic regional travel due to travel restrictions; as well as strong local opal mining and farming sectors," commented the co-agent of the sale, James Carrick of HTL.
"The offer will appeal to a wide range of potential buyers, and as such we expect interest from investors in national caravan parks, established publicans and hoteliers, and high net worth investors who will be attracted to the desirable passive return of the offering," Plunkett concluded.
The freehold passive interest in the Lightning Ridge Hotel Motel & Outback Resort is offered by private treaty.
For more information, contact the agents via the contact form below.