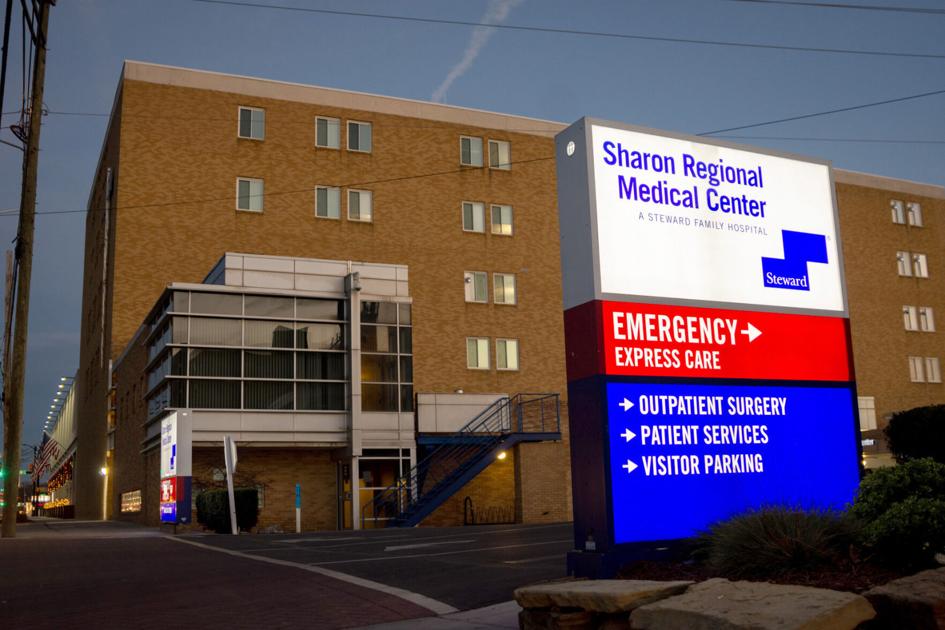 Rx for Rural Health: Consolidation May Save Some Small Hospitals | Local News
According to Jim Feeney, there was no other solution: the Sharon regional health system could not survive in the long term as an independent entity.
Sharon Regional, the largest employer in Mercer County with over 1,200 employees, needed a White Knight, a larger entity to absorb the system and avoid financial ruin.
"What helped was we saw it from the start before things could go wrong," said Feeney, who served on the board of the local nonprofit health system. lucrative for 37 years.
Community Health System, based in Franklin, Tenn., Purchased Sharon Regional in 2014 and sold the hospital – now called Sharon Regional Medical Center – on May 2, 2017 to Boston's Steward Health Care System.
For those running the century-old hospital, the stakes were high, Feeney said, a bad decision by his board could have been disastrous for the local economy. Prior to the sales, Sharon Regional was a not-for-profit entity, and Community Health and Steward are both for-profit entities.
But the economic climate for health care, which forced small independent rural hospitals like Sharon Regional to seek consolidation or die, was changing. Fenney said cascading financial realities forced Sharon Regional to seek a buyer:
• The hospital needed new technologies, which would cost millions, to be competitive.
• Bond traders had become reluctant to deal with smaller hospitals like Sharon Regional, depriving it of capital to make the necessary investments.
• In the absence of bond financing, the hospital would be forced to seek bank loans – which would have resulted in a higher interest rate than a bond.
Adding it all up – the likelihood that the purchase of equipment and other upgrades would force the hospital into significant debt consolidation – could have broken the hospital's back, Feeney said.
Other factors also played a role.
"We have had a lot of patients who were on Medicaid, which has low reimbursement," he said. "And we provided a lot of services to people who didn't have the capacity to pay. There are a lot of issues that impact the results. "
Feeney was not the only one concerned. Steve Gurgovits, now retired as CEO and President of FNB Corp., served on the Sharon Regional Board of Directors for over 20 years.
"Every 18-24 months someone would bring out new gear that was always more impressive than what you had," Gurgovits said. "And doctors always want the best equipment possible. "
But Sharon Regional needed this equipment to attract top medics.
"So many doctors were looking for bigger markets like Cleveland and Pittsburgh," he said. "We weren't considered the best place to go. "
Sharon's regional officials therefore began to consider consolidations years before the takeover of the community health system. The hospital has made overtures towards merging with Horizon hospitals in Farrell and Greenville.
"We had a meeting between our two boards of directors," he said. "But as is the case with banks, unless your CEOs buy into the concept, they'll find a lot of different reasons why it won't work the way you think. "
Talks failed and UPMC acquired Horizon hospitals in 1998.
Over time, Gurgovits said it was clear to Sharon Regional's board that he needed to sell. Since the hospital was a nonprofit acquired by a for-profit entity, the deal required placing more than $ 50 million of the proceeds into a charitable group, the Buhl Regional Health Foundation. The non-profit organization funds a variety of activities and programs to promote health in the region.
The Buhl Regional Health Foundation has awarded nearly $ 2 million in grants since 2017.
"It was a win-win for everyone," he said.
Both men agree that the consolidation of health care is not just a rural phenomenon.
"It's everywhere," Feeney said.
In a Perfect World, Gurgovits said he would prefer to have a locally owned hospital.
"But the hospital we have now is viable, attracting doctors and investing in technology," he said. "I think it's good for the community regardless of the name on the door."
Expansions, mergers, ruptures
Geisinger stands for health care in the Susquehanna River Valley region in Columbia, Montour, Northumberland, Snyder and Union counties.
The history of the hospital system begins in Danville. The Montour County Borough is still home to Geisinger's vast flagship campus, the Geisinger Medical Center.
Expansions, acquisitions and mergers, along with its self-branded insurance plans, all combined with the quality of its medical care, have helped Geisinger grow far beyond its home region to become a widely recognized name. recognizable in the field of health.
Geisinger worked with other hospitals to open Wyoming Valley Medical Center's predecessor in 1981, NPW Hospital near Wilkes-Barre in Luzerne County, and in 1982 opened its Marworth Drug Treatment Center. in Lackawanna County.
In 2005, Geisinger acquired the Mercy Hospital in Wilkes-Barre, Luzerne County, which becomes Geisinger South Wilkes-Barre.
It acquired three more hospitals in 2012 with the additions of Bloomsburg Hospital in Columbia County, Shamokin Area Community Hospital in Northumberland County, and Community Medical Center in Lackawanna County. The following year, in 2013, it acquired Lewistown Hospital and later in 2017, Jersey Shore Hospital.
In 2019, Geisinger opened St. Luke Hospital in Schuylkill County.
But the healthcare system has seen struggles in this same arena. After nearly three years, Penn State and Geisinger parted their massive healthcare system merger in 1999, bringing Hershey Medical Center back to college.
Holy Spirit Health System became a subsidiary of Geisinger in 2013 and was renamed as Geisinger, but ownership was transferred to Penn State Health in 2019. In 2020, Geisinger broke its five-year merger with the system. AtlantiCare Health of New Jersey.
In early 2021, a pending settlement between Geisinger, the Union County Evangelical Community Hospital, and the Department of Justice was announced. The courts challenged Geisinger's acquisition of a 30 percent stake in its regional competitor. Pending settlement pending judge's final order requires Geisinger not to own more than 7.5% stake in Evangelical, which is allowed to keep $ 20.3 million in payments already made for its PRIME hospital expansion project and the joint venture of the entities in a health and leisure center. center in Union County.
(Sunbury) Daily Item reporter Eric Scicchitano contributed to this story.