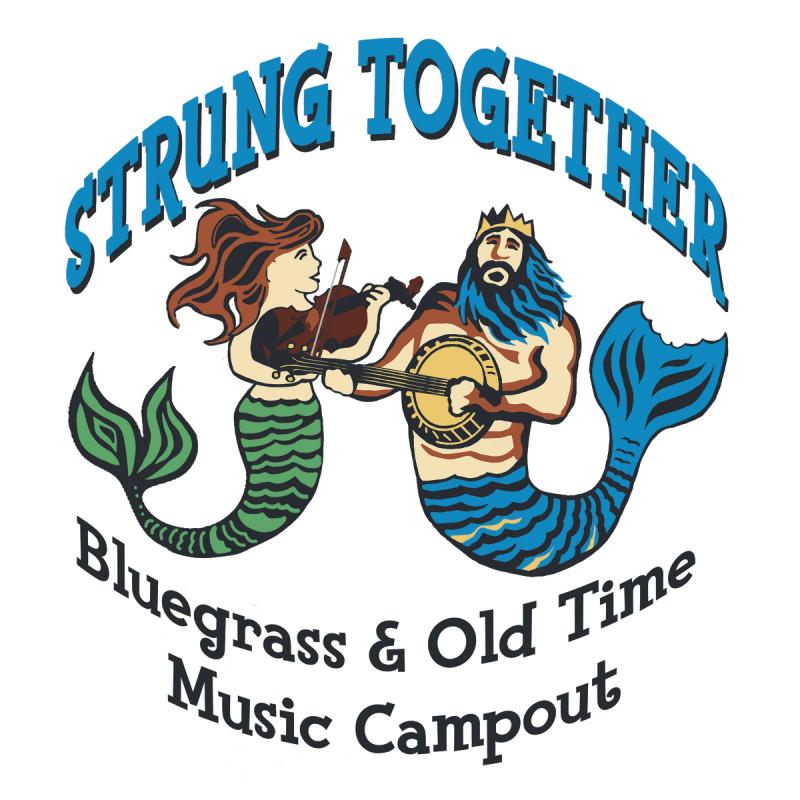 Strung Together Music Jam Campout, September 17-19
SEARSPORT – This year's Strung Together Music Jam Campout will be held on the Searsport Coast from September 17-19, 2021.
The Old Time and Bluegrass Jam weekend begins on Friday afternoon with an OT Jam and banjo workshop followed by Strung Together wood-fired pizza bar and a concert. The jams will take place in different areas of the park but close enough to allow all participants easy access to the two jam circles. Wood-fired pizzas $ 10 per pie.
An Old Time Banjo workshop is offered by Sara Gray with an emphasis on the accompaniment of two-finger songs. (7 students minimum to hold a weekend workshop. Suggested workshop donation – $ 90). Call 207-548-6059 to register for this workshop.
An addition to this year's Campout is an introduction to The Montville Project – learning and performing essential New England dance tunes under the direction of George Fowler, Art Bryan and Fred White. This session will take place on Saturday from 1 p.m. to 3 p.m. (musicians welcome) with an outdoor ball on Sunday noon. The dance steps will be taught by Chrissy Fowler of Belfast Flying Shoes. Bring your favorite partner or instrument. The Old Time session will be offered by Jeff Titon and his friends.
This year's jamming will occur around grounds under tents, porches, trees and other canopies. Designated spaces will be set up for each style of music, with unlimited locations to organize your own jam.
Workshops and jam sessions are offered this year in a more spontaneous way. Volunteer workshop and jam leaders will post their offers on the large notice board in the middle of the camp. Feel free to offer a workshop, host a jam, or just sit by the fire playing with a friend during the weekend.
"Most importantly, enjoy sharing / learning some tunes by the ocean in a welcoming and relaxed space," the statement said.
A room will be available to lock up your instruments in the evening.
The weekend is sponsored by the Old Time Music Players and the Maker's Guild of Maine and is hosted by Searsport Shores Ocean Camping in Searsport.
"Come with friends and make new ones while you're here to celebrate the music of American string groups, the stories and cultures that brought these traditions to us," said Searsport Shores.
All types of camping are available this weekend, including tents, hammocks, RVs, safaris and cabin rentals. Volunteers are needed, and any time you can give is appreciated, according to Shores. welcome barter.
The suggested donation is $ 30 for the weekend, which includes admission for Friday, Saturday and Sunday to all jam spaces, shows and community foyers as well as any other activity that may arise. Your donation helps cover the costs of jam chefs, staff, tents, and clean bathrooms. Find out about volunteer opportunities or run a donation jam session. The additional proceeds will be used to fund the Searsport Carver Memorial Library Instrument Loan Project.
Call or write Searsport Shores for a campsite. Campsites include hot showers, a picnic table, and a fireplace (beachfront and RV site upgrades available). Reserve your campsite now by calling Searsport Shores at 207-548-6059. Be sure to mention that you are coming for jamming weekend when you call.
Subscribe to the mailing list: [email protected]
The campsite follows the most recent recommendations of the CDC COVID 19. IMF (207) 930-5920 or by email at [email protected]