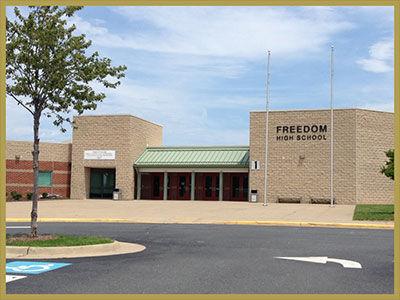 UPDATE: Freedom High School Shooting Suspect Arrested During Outer Banks Vacation | Securities
A 17-year-old boy from Woodbridge was arrested Friday while on vacation with his family in the Outer Banks of North Carolina in connection with a shooting on August 27 after the Freedom High School soccer game.
The shooting occurred after two groups of people were involved in a scuffle in the school parking lot on Neabsco Mills Road at around 9:08 p.m. Jonathan Perk said.
At one point, the suspect raised a gun and shot at a nearby crowd, hitting a 15-year-old boy in the lower body and grazing the foot of a 14-year-old girl. Neither victim was involved in the initial altercation, Perok said. The two victims, who are students at Colgan High School, are expected to recover.
Detectives have obtained juvenile petitions against the suspect who was in Nags Head, North Carolina on Friday and arrested by members of the US Marshals Fugitive Task Force, Perok said. The teenager, who is a high school student from Prince William County, will remain in North Carolina custody until his extradition to Virginia.
Police do not identify the suspect as he is a minor, and Perok declined to say which school the boy attended.
He is charged with one count of aggravated malicious injuries, one count of attempted aggravated malicious injuries, two counts of using a firearm to commit a felony, one count of robbery, one count of unloading a gun in a public place, and one count of mob assault, Perok said.
Freedom was playing Brooke Point High School in Stafford County home for the first football game of the season. Host Eagles won the game 70-26. The match was called off in the third quarter due to the weather.